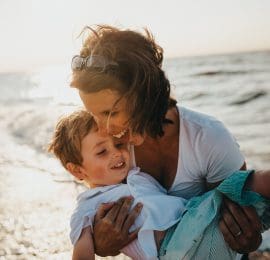 Money Saving Tips For A Pandemic
Well, this is an article we never thought we would need to write. The first official pandemic in a decade, and the most severe since Spanish Flu, Covid-19 has turned life as we know it upside down. With many businesses shut down and both employees and business owners unable to work, a lot of people are starting to feel the sting in their wallets. And with no end in sight just yet, the pressure to make your money go further is building. So today, we wanted to give you a few tips that could help you save money during the pandemic, without sacrificing the things that are keeping you sane.
Make Sure Your Memberships Are Frozen
Most of us have memberships and subscriptions to things. Hopefully we know what they all are and use them all regularly, but some we may not. And others, while we did use them regularly, are now on hold until the pandemic is over and lockdown lifts. Make a list of every membership you have (gym, Amazon Prime, groups etc), along with any subscriptions (Netflix, audible etc). Any that you aren't using, or can't use for the moment should be frozen. Some businesses – like gyms – have been good about doing this automatically, or else moving to an online platform that means you can still use them. But if you can't use them, haven't used them in a while or don't think you need them through the pandemic, see if they can be put on hold, or cancel them altogether if need be. This will help free up some money in the short term, and you can always restart them again when the world starts getting back to normal.
Review Your Finances
There are still a surprising number of people out there who are too scared to check their bank balance regularly – but now is the time to overcome that fear. In a world of uncertainty, every penny counts, so open up the banking app and take a look. There has never been a better time to create a budget. Write out a list of your regular outgoings, and what you're expecting to come in over the next few months. That includes things like food, housing costs and any essential bills. Be realistic about what you're spending – it's all too easy to think that a lockdown means you won't be spending any money at all, but that's rarely the case (in fact a lot of people are spending more thanks to online shopping).
A good review of your finances can help you understand where there is unnecessary spending, and this can help you make some cuts fairly easily. For now, eliminate anything that isn't essential to your life or your wellbeing. You can always restart them once the pandemic is over, but for now, spend your money wisely. Be sure to include repayments on any payment holidays into your long-term budget as well, so you aren't caught out.
Check Your Bookings
If you've booked for anything in advance – from a holiday to a party or attending an event – it's likely been cancelled or postponed for the foreseeable future. If this is the case, then you may be eligible for a refund on the booking. For example, airlines are offering the option of a refund or transferring your flight to later in the year without any fees. Large scale events are offering refunds on ticket prices. If you have travel insurance, you may be able to put in a claim to get some or all of your money back (though check the fine print for any exclusions). Some might be big, some might be small, but it could all help.
Look Into Financial Help
The good thing about this situation is that the government has recognised the impact, and has been working overtime to create support options for everyone. The government, financial regulator and some of the UK's biggest banks have announced a wide range of measures to help customers who might be facing financial difficulties, and there is no harm in taking them. You may qualify for one of the options or a few, and it's worth taking some time to figure out which ones work for you. A few of the options you can look at include:
You also have the financial help available from your bank. All banks are offering options like mortgage holidays, credit card payment holidays and waiving overdraft fees, which means you can conserve some cash during the pandemic, or not have to worry about going into major debt if you do have to dip into your overdraft.
If you're a business owner, then there is also a range of financial support options to chose from, which you can find out more about (and if you're eligible) here.
If you're not sure what you're eligible for or how to claim it, or just want some general advice about finances during the pandemic, chat with your financial advisor for advice and information. At Chilvester Financial, our advisers are available over the phone, email and video call to help support you through this difficult time. So if you need anything, don't hesitate to get in touch.
Stay safe everyone.