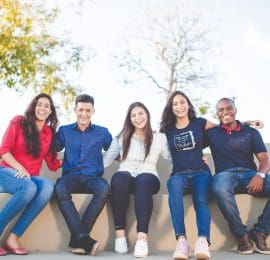 Managing Business Finance During Covid-19
Covid-19 hasn't gone away – but we're sure you've noticed that. As we enter our 8th week of lockdown, businesses are becoming more and more worried about their financial health and cashflow, and are now looking for ways to address, improve and ultimately recover from any damage the pandemic may have caused. This plan will look different for every business, and probably includes applying for some form of government support to tide them over through the particularly difficult days we find ourselves in now.
But this blog isn't here to talk about the kinds of aid you can apply for during the pandemic – the Government have tools to help you decide which of their support structures are best for your business and how to apply them. So instead today we're going to talk you through a simple, 4 step approach that can help you manage your business finances now, and put you on the road to recovery quickly, even as the pandemic and nationwide lockdown continues. And to showcase how well this should have been done, we're going to take the example of retail giant Tesco.
Stop The Bleeding
If you think of your business as a patient who has just been in an accident, the first thing you need to do is stop the bleeding, so that you can see what you're dealing with. Many businesses have been in panic mode since the lockdown began, and with the latest announcements showing that this will carry on for a while, now is the time to do some rapid diagnostics and short-term cash management. This means:
Control your cash, evaluate your spending and identify a short-term action plan.
Go back to the drawing board and reforecast your liquidity. If you need to, look into securing financing or government aid to help tide you over.
Your stakeholders are an important part of your business, and it's essential you keep them in the loop and well informed. This means staying in regular contact with key stakeholders like customers, suppliers, banks and regulators, and anyone else who has a key interest in your business.
For Tesco, this meant cutting orders of non-essential items in the beginning, re-evaluating the profitability of each store, and sending out separate email communications for their shareholders and their customers outlining their planned changes and when they will come into effect.
Analyse The Business
Once the more immediate panic has been addressed, it's time to regroup and stabilise. This involved two steps, analysis and planning. Firstly, you should perform a clear data analysis of every area of your business, and how you have been responding. This means:
Identify, understand and address the underlying drivers of the situation. Obviously Covid-19 is at the heart, but if you can try to look deeper, and understand why Covid-19 has had the impact it has on your business.
Conduct a data-driven assessment of the opportunities for your business to recover and expand, and put them in a ranking order based on their value and their complexity to achieve.
Create and start a regular communication plan with key stakeholders.
For Tesco, the driver behind the situation is purely Covid related, but the knock on effect of that is that the style of shopping in the UK has changed. Instead of doing multiple shops throughout the week, people are reverting to doing one larger shop per week instead. So while their profitability might not have been impacted, their cashflow has. They have also put precautions in place in stores and added more and more home delivery slots to ensure every customer can still shop with them, and have been sending weekly update emails to all stakeholders with information tailored to their level of interest and investment.
Develop A Restructuring Plan
For many businesses, there will be some changes needed to weather this storm and come out thriving on the other side. These might be small changes, or they might be big ones that require a restructure of your business, workflow or product offering. This step is all about working out what your business needs to look like in order to remain profitable, and creating a plan to achieve that. This means:
Develop a detailed and quantified restructuring plan that key stakeholders can support.
Implement new capital arrangements if needed.
Execute actions for potential accelerated M&A or closure of business.
Going back to the Tesco example, they have closed certain stores, changed opening hours and altered the way the order stock in order to meet the current demands.
Implementation
Finally, you reach the implementation phase, which is where you put everything into action as rapidly as you are able to, and monitor your progress. With a situation as rapidly changing as a global pandemic, business owners need to be paying close attention to their business and thinking on their feet with quick changes. This includes:
Supporting the implementation of the restructuring plan.
Tracking your progress by monitoring KPIs and the achievement of any new milestones you've set yourself.
Refine your operational and financial plans as required.
At Chilvester Financial, we are still on hand to help you plan your business finances, both now in the midst of uncertainty, and carving out a path for the future, when this pandemic will be a distant memory. If you would like any help and support through these difficult times, we are here to help. All you need to do is get in touch, and we can arrange a free, no-obligation consultation with one of our advisors over the phone or Zoom. So if you need anything, please don't hesitate to get in touch.
Stay safe everyone.