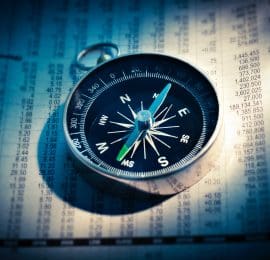 Building Your Financial Plan
At Chilvester we've got just the advice you need, whether that's about savings, insurance, a mortgage, pension and retirement planning or much more.
We help people build solid financial foundations and plan for a prosperous financial future by helping them to identify and then quantify their future goals and objectives.
We do this by creating a financial plan which provides the roadmap to achieving those targets. Having a financial plan can help to put some meaning to the reasons you save into things like pensions and ISAs and enables you to make informed decisions about your future.
Cashflow Planning
Cashflow planning is an intrinsic part of the financial plan. In simple terms, cashflow planning helps to plot out possible future scenarios. At Chilvester we consider it to be a critical part of both building and maintaining your financial plan.
Under the bonnet, a cashflow plan or forecast will show the value of all of your savings, pensions, investments etc. now and project them into the future. It'll account for your expected income and also your likely expenditure.
If you've ever wondered when you could afford to retire, whether you're saving enough to send children to university, or that your money will last as long as you do – a cashflow plan can help to answer those questions by painting a picture of your possible future. Sometimes that target you thought was just too far out of reach might actually be closer than you think. It can show you if a future goal or ambition is financially achievable.
We can also use cashflow planning when determining the best way of paying down mortgages, loans and credit cards and helping someone to see how quickly they could become debt free.
Upsides and Downsides
A cashflow plan can also highlight any potential risks to your financial situation. For example, how would a family cope with a sudden loss of income, or what an inheritance tax liability might be in the future.
When you're thinking of retiring, a cashflow plan can help to show whether your money is likely to last your lifetime. Generally you only retire once, so getting it right is quite important. This is the one time in life where we think having a thorough financial review is really beneficial. By taking the time to consider all of the available options and plot them out with the help of a cashflow plan, it can help provide a lot of reassurance that the decisions you make are the right ones.
One of the really great things about cashflow planning is that it can be regularly updated to see how you're progressing towards your goals. Sometimes things might need tweaking or changing to make sure things stay on track, but other times it can be really encouraging to see the plan progressing well and those goals getting closer.