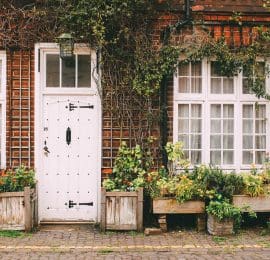 What is Equity Release?
Your home is probably your most financially important asset. Once you've paid off that mortgage, however, that property represents a large amount of tied up capital. While you might be happy leaving it there, many people want to try and get some of that capital back out of their bricks and mortar property, and into their bank account. That's where equity release comes in.
Equity release is all about utilising this potential, and providing you with a pot of money that you can use to spend in whatever way you want. There are two methods that allow you to do this, which involve taking out a lifetime mortgage or by selling all or part of your home.
What is a Lifetime Mortgage?
This is the process that most people choose when they decide on equity release. It involves taking out a new mortgage on your property. The home still belongs to you but you don't have to pay anything to the lender until you either die or permanently move into a care home. What you do with the money is up to you – use it to provide finances to your children, invest for the future or simply spend it!
If you want to reduce your liability, some providers allow you to repay the mortgage interest although many people tend not to. There's a minimum age of 55 for taking out a lifetime mortgage and you can only normally lend up to 60% of the value of the property.
Once you die or move into a home, the property is sold. If the final sale value of the home is less than the amount you owe, you will not be eligible to meet the difference as the loans come with what is called a no negative equity guarantee. You can also move to a new property if your lender agrees and the other property is suitable.
What is Home Reversion?
The alternative is to sell all or part of your property to a home reversion provider for either a lump sum or regular instalments. You get to stay in the home until you die as long as you keep it maintained and properly insured. You will normally get a certain percentage of the property (or part of the property) value. This can be anywhere between 20 and 60%, the potential increases the older you are.
The age when you can opt for home reversion is higher than with the lifetime mortgage, usually over 60 or 65. Again, you can decide to move but the provider has to agree with the choice of new home and there is also a no negative guarantee which means you don't have to worry about devaluation.
Things to Consider
Whichever method you choose, it's important to consider a few factors.
First – interest rates on lifetime mortgages are usually higher than normal mortgage deals and finding the right provider is important if you want to keep things under control. There is no fixed date by which the mortgage is paid, so the longer you live the more you will have to pay back from the sale of your home because of the interest.
Second – you might not have anything to rely on as financial support as you get older and the amount you get may affect the state benefits that you get. You also need to factor in the amount of money that you want to leave to your family when you finally die.
And finally,  – whether equity release is the right decision for you is going to depend on a number of factors such as your age, the property you have, the money you can release and what you actually want to do with it. It's always important to get help from a professional financial adviser when considering moves such as this.
If you want to release the capital in your property, however, equity release is one of the most popular methods and one which many homeowners have used. Pick the right provider and you can enjoy a comfortable retirement with more money in the bank. At Chilvester Financial, we pride ourselves on helping our clients find the right routes to financial security, whether that's by planning for the future or using their existing assets in a more efficient way. If you would like to know more about equity release and how it might work for you, just get in touch with us today.