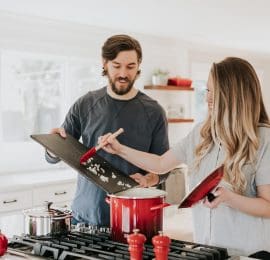 The different types of protection plan
When it comes to protection plans, there are many different offerings available to you. While variety is always a good thing, it can be difficult to figure out exactly what kind of protection plan is right for you.
The most important type of protection cover you'll need will usually be life insurance. Of course, this doesn't benefit you directly, but instead is put in place to help your loved ones financially once you're gone. A life insurance policy can help pay the cost of your funeral, but also provide for those that you have left behind. This can go towards rent or mortgage payments, outstanding loads and debt, taxes, and any other day to day expenses that you normally pay towards.
According to a study by the Life Insurance and Market Research Association, or LIRMA, 1 in 3 families may be unable to meet their expenses on a day-to-day basis without a life insurance policy. Therefore, while we may not like to think about our death, or what will happen once we're gone, it's incredibly important to set it up while you can.
The earlier you take out cover, and the healthier you are when you do so, you are more likely to get a better deal. This is another reason to do it as early as possible, as you could end up saving yourself a lot of money in the process, while still getting the same cover once you pass away.
While you're still living, you will also want to look into health insurance. This is similar to life insurance, but pays out in the event of you falling seriously ill, or getting severely injured. Most people wouldn't be able to work in this situation, therefore losing out on money which you may not be able to live without.
A health insurance policy may end up being the safety net you need, should you fall ill and not be able to work, so it is incredibly important you set this up when you don't need it, just in case you ever do. There are a lot of different insurance policies, so make sure to shop around to find the right cover for you.
If you're putting off taking out insurance because you're unsure of the right options for you, then you can always talk to a professional. Here at Chilvester Financial, we have staff with decades of experience dealing with insurance policies. Our team of experts will be able to give you just the advice you need to ensure you get the insurance policies that are right for you.
Your initial consultation is completely free of charge. We will take the time to sit with you and go through exactly what it is you're wanting to achieve, and we can then create a plan of action that's tailored specifically to your needs. Get in touch with us today, and let us help you get protected financially.