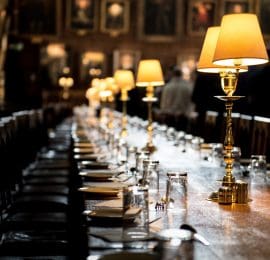 Sam Binstead achieves Chartered status
Last month our adviser Sam Binstead attended the Chartered Insurance Institutes annual award ceremony to receive his Charter. Sam has been studying hard over the past few years to pass the series of demanding technical exams in his quest to become our second Chartered Financial Planner.
At Chilvester Financial we are dedicated to supporting all our staff in developing their personal skills and furthering their knowledge, professional qualifications are a recognised way of demonstrating the depth of knowledge necessary in today's financial environment. We are pleased to have supported Sam with this study.
Sam is delighted to have achieved this prestigious professional award and is looking forward to sharing this broad knowledge with clients, both old and new. We congratulate Sam on this achievement and will allow him a moment to bask in this glow of his success for a few moments before he gets back to advising his clients.