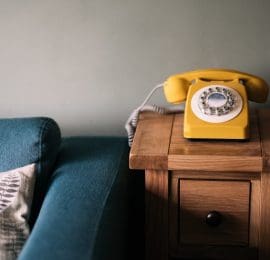 How to Spot (and Avoid) Pension Scams
If you've spent the last few decades gathering a pension pot together for your old age, the last thing you want is to find yourself cheated out of it by a scammer. The problem is that the fraudsters are increasingly sophisticated in their approach and many people have been caught out in recent years. In fact, according to The Guardian, the average amount swindled from pensions was £91,000 in 2017, and some people lost as much as £1 million. Here we look at how to spot a scam and what to do.
How Do Pension Scams Work?
Scammers can phone you, email you or contact you by text. They may have duped a family member or friend and gained a seemingly reputable introduction to you, turning up at your door. What they'll do is work to gain your trust and will often claim they are something they are not such as Financial Conduct Authority (FCA) backed adviser or that they are acting on behalf of the government.
They'll come up with an attractive offer to make more of your pension pot if you just hand it over to their care. The promise could be making you more money or releasing equity so that you can use it right now for treats like a big holiday or house improvements.
How to Spot a Scam
While it might seem quite frightening, there are a few measures you can take to ensure you don't become the victim of a scam. The first is spotting the scam.
If someone contacts you by phone, email or text without being asked, trying to sell you a pension deal, they're actually now breaking in the law. In January of this year, cold calling on pensions was banned.
If you have been contacted by phone, tell the firm that you are busy at the moment and will call them back. They are unlikely to want to give you a number if they are running a scam as this can easily be tracked.
Scammers will want to make sure they get you to make a decision as quickly as possible, sometimes offering better deals as long as you hand over the money there and then. This is an aggressive sales tactic and designed to pressure you into complying.
Be wary if contact details are a little vague such as just a mobile number or a PO Box rather than a firm business address.
Not all scammers focus on pensioners. There are fraudsters who will tell their victims that they can unlock their pensions early, before 55. This is not possible, not unless you are seriously ill.
Scammers will often say they know tax loopholes or dodges that are perfectly legal or try to convince you the returns are high but the risks are low (in any investment, the higher the returns the greater the risk).
How to Avoid Scams
The first thing to do is reject anyone who contacts you out of the blue offering investments on your pension and promising to get you more money. You will not be contacted in this way by a legitimate business. Whether the person giving you advice or asking to invest your money is legitimate or not, you should always check if they are registered with the FCA or are on their warning list. Don't be bullied into making a decision and call the police if the salesperson fails to leave when you ask them to. If you think you are being targeted by a scam, you can also help by alerting the FCA.
And finally, always seek additional advice from an independent financial adviser before you decide to take on any investment opportunity. It doesn't matter how great the opportunity is or how close the person asking for your investment is to you – you should always speak to someone qualified, professional and impartial before you part with your hard-earned pension. There's more information on the Government's website here, or you can always get in touch with our advisers at Chilvester Financial, who are always happy to help. And remember – if it seems too good to be true, it probably is.