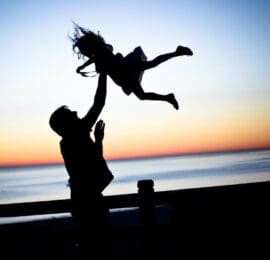 Everything you need to know about trust funds.
When we think of trust funds, many of us associate it with the upper class, something that only the wealthy can set up. While this may have been true in the past, it's actually no longer the case.
For those who don't know, a trust fund, often just referred to as a trust, is an arrangement made between you and a person or group that allows them to have control over your assets and/or money.
While this may not seem like a sensible thing to do with your money at first glance, it can actually be very beneficial. If for instance, you just gave a sum of money to a friend or relative to pay for care costs in later life, how can you be sure the money will still be there when you need it? With a trust however, you can be safe in the knowledge that your money will be safe, as a trust fund is a legally binding arrangement between yourself and any other people who may benefit from it (beneficiaries), and a person or group of people or company (trustees) charged with overseeing the trust.
A trust fund can be utilised for either yourself, a family member or loved one who is unable to take control of their own finances due to their health. To prepare for such an instance, setting up a trust fund in advance can allow the trustees to take control of any funds that are available to the beneficiaries.
Due to the important nature of a trust, the legal wording of the contract needs to be crystal clear and precise. It is incredibly important to know exactly where your money is going and what it can and can't be used for.
When choosing your trustees, you generally have 2 options. You either choose people close to you, such as close friend or family members, or you can appoint a company, such as a bank or solicitor's firm. It may be more cost effective to appoint a family member or friend as a trustee, as a company will charge a fee, however, you need to be sure that you can trust the person or people you appoint, and ensure that they are reliable, know their responsibilities and are happy to play that role.
Regardless of which route you go down, you will want to get the help of a professional to make sure that everything runs smoothly, and that you get the most from your money. That is where we come in. Our experts in finance here at Chilvester would be more than happy to sit down with you and talk through your options when it comes to setting up a trust fund for yourself or a loved one. Our first meeting will be completely free of charge. We will sit down with you and talk about your situation to ensure that you get just the advice you need when setting up a trust fund. So, get in touch today!