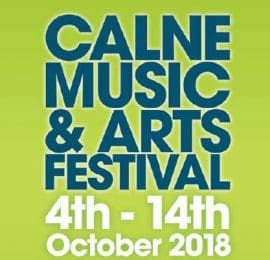 Calne Music and Arts Festival
We're really proud to be a company that's part of the local community. Since 2014, Chilvester have been the main sponsors of the Calne Music and Arts Festival.
The festival promotes and celebrates music and the arts from local performers, groups and artists. 2017 saw the festival's 50th anniversary and we're pleased to be able to provide the support to make sure the festival continues for many years to come.
As part of our sponsorship and in conjunction with the festival organisers, in 2014 we introduced a bursary for young people in the arts community.
The 2014 bursary went to Annie-Rose Cowdry and paid for her singing lessons, which helped Annie-Rose progress to the University of Wales to study Music Therapy.
In 2015 the bursary was present to Matthew Powell, to enable him to further his musical development with specialist trumpet tuition.
And in 2016 the award went to Georgia Halpin, a sixth form student and The John Bentley School in Calne. The bursary paid for Georgia's piano and singing lessons and helped prepare her for her part of Mrs Potts in the 2017 school summer production of Beauty and the Beast.
The 2017 bursary was awarded to Rebecca Durham.
The festival kicks-off during the first week of October and tickets are now available from http://www.calnemusicandartsfestival.co.uk/