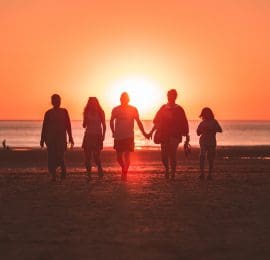 1 in 5 adults have no savings
Nine million people, or one in five UK adults, had no savings in 2013, a YouGov survey for Scottish Widows has revealed.
The survey of 5,000 people found that 67 per cent of UK adults had savings last year, the lowest level since 2011. A further 15 per cent said they didn't know how much they had put aside.
Half of the survey's respondents said they were saving less than they were two years ago.
The report found that family pressures have a big impact on savings:
41% reported lending 'a substantial amount' of money to family members
a quarter of people lent money to their children
17% said they had reduced living costs due to family lending.
David Lascelles, savings expert at Scottish Widows, said:
"It is promising to see that among those who are saving, the amount they have put aside has risen year-on-year. However, it is concerning that despite economic improvements, the number of people who are able to set something aside for a rainy day is actually falling."
Of course, the government are trying to encourage savings with the recent Budget changes to ISA rules which will see the annual ISA allowance increase to £15,000 from July. For a no obligation review of your savings & investment strategy, please contact us.