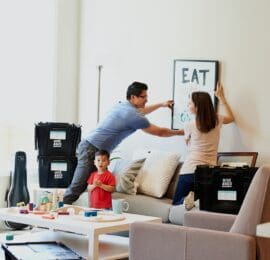 You still have time to save on Stamp Duty!
The Stamp Duty Land Tax is a form of tax that you have to pay upon purchasing a new house. It is calculated as a percentage which increases alongside the cost of the house. The more expensive a house is, the more Stamp Duty you will need to pay. Normally, there is no Stamp Duty to be paid on properties up to £125,000. however, due to a Stamp Duty Holiday, this was changed to up to £500,000 until the 1st July 2021.
While it may be too late now to take full advantage of this, the Stamp Duty holiday has been extended until September 2021, but with the new cut-off rate being £250,000 instead of the aforementioned £500,000. This means that if you've been looking to purchase a new house over the last few months but have put your plans on hold in recent months and think you've missed your chance, there's still an opportunity to take advantage of this Stamp Duty holiday.
Until September, you will still need to pay Stamp Duty on any property over £250,000. After the initial £250,000, you will have to pay 5% of the remaining cost of the property up to £925,000, and from there you must pay 10% up to a value of £1.5 Million, rising further to 12% for any costs over that amount.  What this means is that if you pay £300,000 for a new home before September this year, you will only need to pay 5% Stamp Duty on the remaining £50,000. That's only £2,500, which is significantly less than the £8,750 you would have to pay under the normal Stamp Duty tax rates that will return in October.
If you've been looking into purchasing a new property recently, but have been unsure that it's the right time to do so, then why not get in touch with us at Chilvester Financial? Our experts in mortgages, including our new mortgage adviser Ryan will be able to give you just the advice you need to take full advantage of the Stamp Duty holiday and help you throughout the entire process. Your initial consultation is completely free, so you really have nothing to lose by arranging to meet with us and discuss your situation so that we can gain a better understanding of what you need. Contact us today and let us help you take your next step towards your new home.