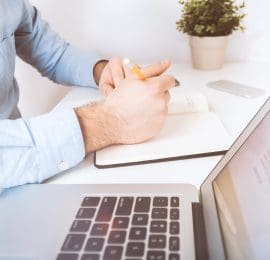 What Does Auto-Enrolment Mean For Employers?
While the law for automatic enrolment was first introduced for big businesses back in 2012, the truth is we've only just started to see the real impact of it. With 2018 being the deadline for all employers (of any shape and size) to not only offer a workplace pension but automatically enrol all employees into the scheme, this year is when the real effects have started to emerge, now that the dust has settled. Today, we want to look at what auto-enrolment has done for employers so far, and what you need to consider now that the pressure is off.
The Impact Of Auto-Enrolment
So we're a few years into auto-enrolment for the bigger businesses, and at least 1 year into the process for smaller businesses, so now is a good time to look at how it's all been going. For a start, the UK has added over 9 million individuals to the concept of workplace saving in the past 5 years – which is worth around £19.7bn in annual contributions – all thanks to auto enrolment. This is a phenomenal improvement for everyone involved.
On April 6th this year the minimum contributions required from both employers and employees went up, meeting the highest threshold so far. This means employees will benefit more from their workplace pension, and we are working more towards a comfortable retirement amount for many workers across the country. Pension opt-outs are still stable, with none of the big jumps predicted when auto-enrolment was brought in having happened. Overall, employees are happy, and around a quarter of employers are actually contributing more than the mandated minimum, without any financial burnout.
Cost
Take a look at what the cost would be to you in all of your existing employees opted to remain in the scheme. How much would you need to set aside to pay into it? How many of your internal resources would be needed to implement and manage the scheme with that many employees? Would you be better off outsourcing the implementation and ongoing management? Are there any other options available to you to help reduce the cost of implementation and continued administration? And do you know exactly how much you would need to pay out for each employee, and how much it will cost you all in all. Working out how much it will cost to offer pensions means you can work out if you can plan smarter and save your business money. If you're not sure, your financial advisor can help you with this.
Your Employees
It's important to remember that your employees don't have to opt into the pension anymore – they are automatically enrolled in it as the default. However, they can choose to leave it at any time, so it's up to you to make sure they are making the most informed decision possible, including understanding the benefits of the pensions scheme you've chosen. To do this you could stage a training day or circulate a flyer explaining the benefits to them. Consider also if any of your employees will lose 'enhanced protection' by being part of the scheme, and if so discuss this with them to make them aware of all of the options available to them. This should have been done when auto-enrolment first came into effect, but it is worth keeping the knowledge fresh and making sure that all new employees are brought up to speed as well.
What Do You Have To Pay?
Thankfully, the rules on this are very clear – there are set rules around the minimum that can be paid into the pension from both the employer and the employee, worked out as a percentage of the qualifying earnings of each employee. This means each payment will be different for each employee, depending on their salary and other earnings. At the time of writing, employers must contribute a minimum of 3%, while the employee need to make a contribution of 5%, giving you a total of 8% contribution. Of course, this is a minimum, and as an employer you can choose to pay in more. This can be a powerful incentive for your employees and even a great recruitment tool, so it's worth considering if you can afford to pay in more.
Did You Rush Auto-Enrolment?
A lot of companies, particularly smaller ones, were taken by surprise by auto-enrolment. Before they knew it, their staging date was upon them, and they needed to get something in place sharpish. Other businesses stuck with their existing pensions schemes, without any updating or reflecting on whether they were the right for the business under the new regulations. Either way, there are still businesses out there that could be getting more from their pensions and giving their employees a better deal at the same time.
If you are a new employer who is struggling to understand their obligations for auto-enrolment, or you just need help getting everything set up, you are not alone. Many businesses are reaching out to advisors like us to help them understand the process of auto-enrolment and take care of the ongoing maintenance of actually administering your pensions. Planning and implementing in advance can actually save you a lot of time, hassle and money, along with knowing that the risks are much lower if something goes wrong. For more information about how Chilvester can make auto-enrolment a pain free experience for you, just get in touch with us today.