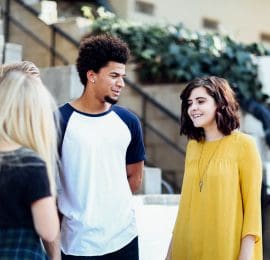 The Financial Impact of Covid-19
As time goes on, the Covid-19 pandemic continues to evolve, and businesses all over the world are forced to keep adapting to the new changes. At the moment, the focus has shifted on returning to work for many people, while also looking at the changes that will be needed in the days, weeks and months ahead. We are still far away from normal, but we are starting to see the vague shape of a new normal at the end of a very long tunnel of uncertainty. Generally, there are 3 ways that Covid has impacted businesses (particularly financially), which we wanted to look into today, and how you can respond to them in the weeks to come.
Crisis Management and Response
Covid-19 has created a lot of challenges in the business world, and brought a lot of fast-paced and unexpected variables into play – a lot of which businesses just weren't prepared for. We can't blame them for that – after all, pandemic wasn't on anyone's 2020 Bingo card. But the mark of a good business is the ability to adapt and pivot to new situations, and many companies have successfully developed plans very specific to this crisis. How to manage the immediate damage, how to adapt, and how to move forward past it. A few things you can do now include:
As your business starts to stabilise, shift your focus on how to bring people back to work, assess your response efforts so far, and work out any areas that you need to adjust your approach in.
Look at what insights this crisis has given you into your business, and if it's given you any opportunities to transform and improve your business in the wake of the changes.
Workforce
One of the biggest impacts to be seen will be in the workforce. Social distancing, self-isolation or full lockdown means that normal working practices are significantly disturbed. There are a few areas of concern around workforce that businesses are seeing:
Protect people: Putting measures in place to support the emotional and physical wellbeing of employees, whether they're working from your premises or at home.
Communicate effectively: Helping people feel informed and supported, and clearly communicating the way you will be doing this.
Maintain continuity of work: Provide resources to support employees and help them stay productive, especially as remote working continues for longer.
Assess workforce costs: Costs are a concern, so explore workforce levers and balance the potential need to cut costs with the desire to keep people employed.
Prepare for recovery: There will be an end to this, so create a workforce plan that supports your ramp up for recovery.
Finance
The big worry on every business owners mind right now is money. With customers unable to purchase in the same way they used to (or not at all in some cases), many businesses are wondering how they will be able to survive a prolonged pandemic with drastically reduced cash flow. In fact a few months in and we are already seeing businesses leaving their premises to go back to working from home, or even having to close their business altogether because they just can't weather the cost. A few things you can do include:
Look into the government financial aid packages and see if any are applicable to your business.
Map out the worst-case scenarios to work out the impact on your business and keep it up to date.
Assess different ways you can adapt your business to ensure money keeps flowing in until things start to return to normal.
Identify the financial and operational changes you can make to conserve and generate cash, and potentially increase access to funding.
At Chilvester Financial, we've felt the impact of Covid-19 too, and want to help support you through this difficult time. Over the past few months we've posted advice on managing your business finances during Covid, managing cash flow during a crisis, and even emergency fund planning. If you need any information or advice on how to weather the pandemic and come out stronger on the other side, then please just get in touch with one of our team (by phone or email) today.