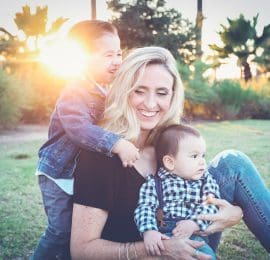 Saving For Later Life – Essential Tips
Not many of us like to think about getting older. But like it or not, it's one of the few things in life we know will happen, so at some point you will need to prepare. But saving for your retirement can be a difficult thing, with so many options to choose from, all telling you they are the best option. That's why we recommend you get some impartial advice on how to save for later life, which is exactly what we've got for you today.
Save Regularly
The key to successful saving is to do it regularly. Many people are good at saving in bursts, or putting chunks of money away when they have some spare, but many find it more difficult to do on a regular basis. Setting up a monthly payment into a savings account is a great way to ensure you are saving on a regular basis, without having to actively think about it on a day to day basis. When you get a pay rise, consider increasing the amount you're putting in each month. Even if the amount you save each month is small, it can add up quickly.
Make The Most Of Your Pension
With auto-enrolment now in full swing, it's a challenge to find someone working in the UK who doesn't have a pension of some kind. But as we get older and we move around the working world, many of us will end up with quite a few different pension pots. We might even have forgotten about some of them! Pensions are a great resource for later life, and act as your main source of income once you retire – so you'll want to make the most of it. This means doing some research and making sure you're on the best pension plan for you. You may even consider consolidating all of those separate pensions into one pension pot to potentially maximise your returns. If you're not sure how to do this, just ask your financial planner.
Even if you haven't opted into your workplace pension, you will still have a state pension building up in the background, providing you have been paying National Insurance contributions. But unfortunately, the state pension is unlikely to be able to provide you with the income you need to maintain that comfortable living standard once you've stopped working – which is why it pays to save, and build up an independent pension.
Be Tax Smart
Along with growing old, taxes are another of those things in life we can't avoid. But that doesn't mean you have to pay more than you need to. Being smart about the amount of tax you pay, and how you pay it, can go a long way. For example, the Personal Savings Allowance means that the first £1,000 of interest earned on your savings is tax-free for basic-rate taxpayers, while the first £500 is tax-free for higher-rate taxpayers. So if you're a taxpayer, you can use things like ISAs to put your money beyond reach and save on tax. You can put up to £20,000 into a cash ISA every tax year, and your partner can do the same. This is a great way to create a nice little rainy day fund.
Ask For Advice
Working out the most efficient way to save for your retirement can be challenging, especially since there are now so many options available for you to choose from. If you're not sure what's best for you and your family, don't just choose one at random, or worse ignore it altogether. Instead, talk to a professional and get some advice. A financial adviser will be able to listen to your situation and give you advice and guidance that's tailored to you, your needs and your plans for the future. Even if you don't work with an adviser long-term, getting some advice at the beginning can set the right foundations for your retirement.
At Chilvester financial, we love helping people like you plan for retirement, the earlier the better. We help our customers unpick even the most complex pensions arrangements, understand what their position is, and choose the right option for their future. Then, we help them achieve it with ongoing advice, support and financial management. If you would like to know more, just get in touch with the team today.