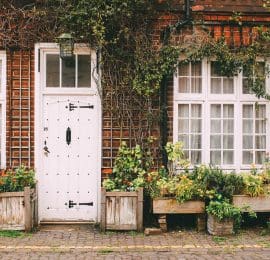 Mortgage rates falling!
The rates of mortgages have begun to fall in recent months, with many lenders resorting to issuing sub-1% loans in an effort to revitalise the housing market in the wake of the Coronavirus pandemic. But what does this mean for you, and how can you make the most of it?
It's no secret that finding a new home has been more difficult in recent times. Many people who were perhaps looking for their first home, or looking to move to their new forever home may have had to put their plans on hold. Numerous lockdowns, restrictions and roadblocks within the housing market have made this an unfortunate reality for many.
Now that things have started to return to normal though, lenders are beginning to reduce the rates of their loans to try and bring back business. If you've been considering taking out a mortgage in recent months but have been unsure due to the situation in recent times, then now might just be the best time to try. After all, it's in the lenders' best interests to make more sales, so if you're currently looking to take out a loan for a mortgage, it could be seen as a win-win situation.
According to a study by Moneyfacts, the average loan payment percentage on a 5-year deal was 3.13%, whereas this July, it fell to just 2.78%. This may not seem like a lot on its own, however over 5 years of payments, that 0.35% really starts to add up.
Here at Chilvester, we understand that taking out a mortgage for the first time can be a very daunting thought. That's why we're here to help. We have a team of experts dedicated to giving you "just the advice you need" to ensure you get the best possible deal on your mortgage. Our team of professionals, including our newest adviser Ryan Pipkin will sit down with you and talk about what it is you want to achieve, and how to help you achieve it.
Your first session is completely free, so you really don't have anything to lose by talking to us. If you choose to continue to work with us, we will create a plan that is personalised to your particular situation to ensure you're getting the right advice. At the end of the day, it's our job to make sure you get just the advice you need. Contact us today and let us help you achieve your goal of getting your first mortgage.