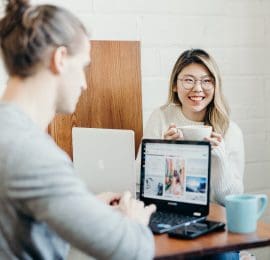 Improving Business Performance During Covid-19
We're now several months into lockdown, and while some restrictions have started to ease, the pandemic is still showing no signs of slowing. And so the decision comes to many businesses – do we stay in panic mode, or do we start to try and build back up again? After all, no one knows when this pandemic will end, and the longer a business stays in simple survival mode, the lower the chances of revival get. So now, 4 months in, it might be time to revisit your business plan and take a look at how you could improve your business performance.
Look for Ways to Adapt
The businesses that have managed to not only survive but thrive during lockdown so far are those that accepted the changes early on, and looked for ways to adapt. Being flexible is an important part of any business plan, and while this might be more flexibility than you ever planned for, it pays to look for new ways to solve problems. So go back to the drawing board and look at the problems your customers face. Are they all the same problems now? Are there new problems, now that Covid has run rampant? Do your solutions still address those problems effectively? Or do they need to be adapted to meet new concerns – like safety for in-person meetings? Once you've gone through this exercise you should be left with a list of things you can do to adjust your offerings and make them more attractive to a post Covid customer base. For example, our adviser's have switched to meeting new and existing clients  via Video meetings. A hairdresser might look at delivering at-home colour kits, with pre-mixed dyes, equipment and instructions for customers who still don't feel safe (or aren't able) to come to their salons. If you think outside the box, you'll find almost any business can adapt their services and make them more profitable during the pandemic.
Re-Plan Your Finances
One of the biggest worries facing businesses right now is money. The shutdown had many businesses worried about income, and sadly some businesses have even shut down because the cashflow hit was simply too big to bear. Careful financial planning is key to improving your business performance at any time – but it's even more important now. There are support options out there to help you in the short term, and with some carefully planning you can not only recover, but could actually end up making more money at the end of the pandemic. We've already put together some financial planning tips for small businesses, which you can read here, designed to help you understand what financial planning is, and take the right steps towards success.
Get Collaboration Right
Collaboration is important in any business, but it's much easier done face to face. By now everyone has a good amount of experience in remote working, and you've probably seen some of the things that can go wrong using collaboration tools incorrectly. Since the pandemic looks to be here to stay for a while, honing those collaboration skills while working remotely is absolutely essential. If you're not using collaboration tools with your team already, get on board and try some out. If used properly, collaboration tools can give a huge boost to employee productivity, which leads to better profitability for your business. It's a small step, but it could make a big difference.
Build a Plan
You know the old saying – failing to plan is planning to fail. And while it might be challenging to look beyond the present – but the pandemic will end, and life will return to normal – or a new version of normal. So as well as planning for how to handle things during the pandemic, you also need to plan for how to get back to normal afterwards. If you've never written a business plan before, now is the time to start. And even if you have, go back and look again. the experience of living and working through a pandemic may well have changed what you want to achieve in life and in business, so your business and financial plans will need to be updated to help you achieve those goals.
If you aren't sure where to start, or need a hand with some of the more detailed planning aspects of improving your business performance, we would love to help. At Chilvester Financial, we've been helping business owners understand, plan and achieve their goals, with or without a pandemic getting in the way. If you would like some support, please feel free to book your free, no obligation consultation and chat to one of our team.