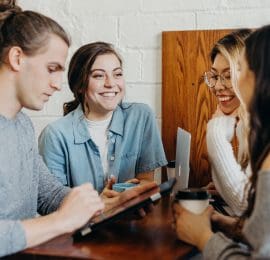 How To Choose A Financial Adviser
There are a lot of financial advisers out there. Much as we wouldn't like that to be true – the fact is the consumer has never had so much choice about who they turn to for financial advice. Some financial advisers will specialise in certain areas (for example, mortgages, pensions or loans), while others will work with specific types of people, or only work in specific areas. And some, like us, are larger practices with experts in all fields, and able to help with any element of planning you might need. But how do you narrow all of those options down, and choose the right financial adviser for you?
Work Out What You Need
First things first, think very carefully about what type of help you need, can afford and would value. Not everybody needs full-blown professional advice – but most people will benefit from it in some way. It might be that you only need general guidance on budgeting and managing debt, in which case there are a lot of free resources that can help you, available from people like the Money Advice Service or the Citizens Advice Bureau. But if you have a larger amount of savings, want to move into investments or need to create a more significant plan for your future, then a financial adviser might be exactly what you need. So before you go any further, sit down and work out if you need professional advice, or just some pointers. Some of the services a financial adviser can provide advice on include:
Pensions
Investments
Life and health insurance
Tax and inheritance planning
Mortgages and equity release
Long-term care planning
Independent Financial Advice
As a general rule, independent financial advice is the best route to go down where you can. The reason for this is simple – a financial adviser that isn't independent is more likely to push you towards certain products, services or routes, even if they might not be the best choice for you in the long term. An independent financial adviser has no ties to any one provider, and so can give you the best advice for your individual situation, without any bias. For an adviser to be fully independent, their advice must be:
Based on a comprehensive analysis of the market
Unbiased, with no influence from product providers
Ask A Lot Of Questions
Once you've done some research into what type of financial adviser you need, and found a few candidates, how do you narrow it down to just one? One method that can help you choose is by essentially asking the same set of questions and gathering the same information from multiple advisers. The main benefits of this include:
Pre-planning questions means you know exactly what you need to ask
Advisers all answer the same questions
It's easy to compare their responses and choose your favourite
You don't have to use a formal process either – you can just create a documented list of questions for each candidate.
Don't Forget The Fees
Once you've got all that information, it's time to talk fees. Every financial adviser will charge in a different way, so it's important to ask about their fees structure and make sure it's something that works for you.
Get Comfortable
At the end of the day, it's important for you to feel comfortable with your financial adviser. Choosing a specialist and a location should all be secondary – the trust and relationship should be key factors in your decision. Make sure you meet all of your potential candidates and make notes of how you felt about them afterwards. Put all that information together, and you should have a good idea of which financial adviser is right for you.
At Chilvester Financial, we want you to be confident and comfortable working with us, secure in the knowledge that we can help you achieve your goals. We are a team of specialised financial advisers, and we are always happy to answer any questions, talk through your options or give you a helpful hint here and there. If you would like to know more, or have any questions, just get in touch with the team today and book your free, no-obligation consultation.