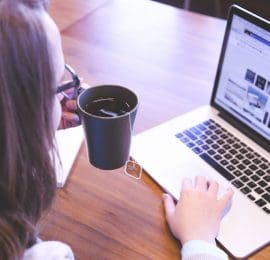 How To Avoid Under-Insurance For Your Business
When it comes to your business, it pays to be insured. Insurance is a key purchase for your business, and when you take out a policy, you assume it will protect you when you need it most. For example, you might want to insure against:
Loss or damage to your property
Injury to your employees
Injury to someone else, or their property caused by you or your business
The death of a key business owner
Making sure you have suitable insurance is also an important part of business continuity planning, but how can you be sure you're buying the right amount of cover for you? After all, the last thing you want is to find out you don't have the right level of cover as you're making a claim – so what can you do now to make sure you aren't underinsured?
Why Getting The Right Level Of Insurance Cover Is Critical For Your Business
Insurance companies base their premiums on, among other things, the value of the risk they are insuring, which is usually based on information a policyholder provides. If, at the time of a claim, this amount is found to be lower than the assessed value at the time of the loss, then the insurers (which will not have been paid enough premium) may seek a proportionate remedy to put them in the position they should have been in when accepting the risk. In other words, if you have given the wrong valuation for the policy, you are under-insured, and you may actually end up having to pay extra if you ever have to make a claim – instead of getting a pay-out.
For example, if the total cost to replace your business assets and stock in a disaster is £200k, but you've only taken out £100k of insurance, then you are underinsured by 50%. This means that no matter what you claim, your insurance provider will only pay out to the value of  50%. So if you claim for £50k and you're underinsured by 50%, you'll only be covered for £25k. Similarly, most businesses cannot afford to defend a legal liability claim without insurance, which could result in the business going bankrupt. As you can see, this simple mistake can be very costly for your business.
Your Obligations
As a business owner, you also have some obligations under the Insurance Act 2015 when applying for insurance. The requirements of the Act are designed to help you get fairer treatment from your insurer in the event of a claim. However, they also require you to be strictly and completely honest about the nature of your risk. Your insurance broker should explain what you need to tell them, as well as the consequences of failing to disclose material information in what the Act calls a 'Fair Presentation'. But remember that even though your insurer can talk you through this, you have all the information about your business that will need to be shared with your insurer.
What Can You Do to Make Sure you're Not Underinsured?
Review your policy at renewal: Don't automatically renew your policy without reviewing whether your cover is still sufficient. A lot can change in a year, and you might find that your previous cover isn't enough anymore. If you automatically renew, you could find yourself underinsured without realising it.
Check your property is fully insured: the best way to avoid underestimating the costs of getting your business back on its feet is to have your business valued by a professional, specifically for insurance purposes. They can give you an accurate figure for all aspects, including property, contents, assets and stock.
Make sure your insurance covers the true replacement value of stock and equipment: The value of your stock on a balance sheet may not accurately reflect the true cost of replacing it in reality, especially if your assets have depreciated over the last couple of years or if you rely on specialist equipment to function.
Factor in all costs: When working out the value of your business, make sure you have taken into account all the costs you would incur if you were affected by flooding or fire. That includes things like replacing carpeting, to any professional fees. Check you have calculated the genuine cost of getting back on track.
At Chilvester Financial, our business insurance advisers can help you understand what you need from your insurance, and how to ensure you're not under-insured. From making sure you have basic cover in place, through to helping you ensure you're covered for every eventuality; we can arrange the right insurance for you and your business. If you would like to know more, just get in touch with us today.