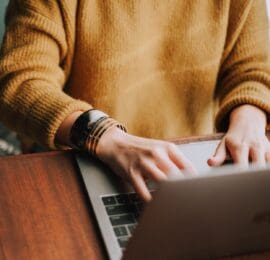 Growing your business in 2021.
It's fair to say that 2020 was an unexpected one for everyone, including businesses both local and worldwide. With the country in multiple national and localised lockdowns, businesses around the world had to make a few changes last year to keep themselves afloat.
For many, this included moving their workforce from their normal working environment to working from home. Many businesses had to make even bigger sacrifices though, whether that be having to receive help from the furlough scheme, or even laying off staff, all in the name of keeping the business going in what was an unprecedented year.
While many businesses survived 2020 and are looking to the year ahead with the hope things can be restored to what they once were, some businesses were not so fortunate, and had to close their doors.
2020 was also a rough year to start a business. It wasn't impossible though, so if you're looking to start a new business in 2021, or you want to ensure your business can succeed after taking a hit last year, then there are a couple of things you should keep in mind.
Times are changing.
Last year, with most people being forced to work from home, online working and social media became more prevalent than ever before. If you discovered a new company or brand last year that you really love, the chances are you discovered them online, whether that be from social media, or from their own website. If you're a local company, this may not be quite as pronounced as your reach won't be as large as a national or worldwide company or brand, but utilising the internet and social media, including local Facebook pages and news boards as a tool to reach as much as your demographic as possible is vital in our current climate.
Having an eye-catching, well-functioning and easy to use website can be incredibly useful for business as well. A successful website can advertise, generate sales and become a recognisable part of your brand If done correctly, and can be a vital part of a company's online presence.
This trend is sure to continue in 2021 and beyond. We are living in a technological age that is most likely only going to grow, so having an online presence is more important now than ever before.
Know your target demographic.
One of the most important areas for success is knowing who your target audience is and tailoring your branding to ensure your marketing attracts that demographic. This goes hand in hand with utilising social media. Depending on your target audience, you can market your business on the social media platform they most frequently use. If your target audience are young adults, then focusing your efforts on platforms such as Instagram, Twitter and Reddit would be the best way to reach them.
If your target audience is slightly older, then Facebook is a great place to advertise, as it is used by people of all ages, while a lot of younger people tend to prefer the aforementioned social media platforms.
If your demographic are the elderly, for example, then you may not want to invest as much time and money into advertising on social media, as the older generations tend to, on average, prefer print based media such as letters, leaflets and newspapers. In most other circumstances though, online advertising is one of the best ways to get exposure and grow your business in today's online world.
These are just a couple of ways that you can help boost your business this year and beyond. If you'd like some advice on how to grow your business further, how to start up a business for the first time, or how to strengthen a business hurt by the events of the last year, then get in touch with us here at Chilvester Financial. Our trained experts will give you just the advice you need to help your business succeed.