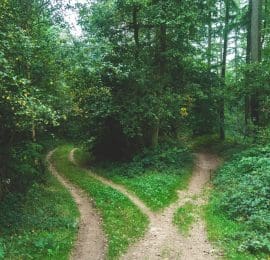 Financial Planning During Divorce
No one likes to think about getting divorced – but it's the sad truth that 10.6% of marriages and civil partnerships will end in divorce. True, these rates are the lowest they've been for the past 50 years, but it's not avoidable for everyone. Going through a divorce is a difficult time, and you have a lot of things to think about at each stage. But having a financial plan in place can help secure your future and give you peace of mind about life after the divorce. So today we wanted to share some of the financial steps you should consider when going through a divorce.
Get Organised
It can be difficult to organise and get a firm grip on your finances in a divorce, especially if they have been shared, or if you weren't responsible for them during the marriage. But one of the things you will be asked to do when going through divorce proceedings to complete a detailed financial statement, so you need to get stuck in at some point. And sooner is better than later. A financial adviser can help you fill in the right forms (Form E), but the more organised you are with information before that meeting the simpler the process will be, and the less the help will cost. This also often proves to be a very empowering step for individuals going through a divorce, and its good preparation for one again having singular responsibility for your finances post-divorce.
Fully Disclose
When going through divorce proceedings, full disclosure during negotiations is essential. This means full disclosure of all financial assets and income before, during and after the marriage. Failure to disclose can happen due to one of two things:
It could be a deliberate (and ill-conceived) effort to keep certain assets outside of a divorce settlement, or;
It could happen by mistake, for example due to a pension provider not providing annual statements, leading to a pension asset not being disclosed.
Either way, failure to disclose has serious legal consequences, including significant future litigation costs.
If you can (and if it's sensible), it's a good idea to talk to your estranged spouse to ensure that, as far as possible, you put into effect any tax planning opportunities available to married couples prior to divorce. It might sound odd, but jointly achieving tax efficiency before you reach a divorce settlement is likely to increase the value of assets available to both of you. This is particularly important for any assets that are subject to potential Capital Gains Tax liability. This is where a financial adviser is worth their weight in gold, as they can help you create a financial strategy that benefits both of you.
Don't Be Scared Of Pensions
Of all the financial issues you come across during divorce, one of the most complicated is pensions. But don't be afraid of them – and certainly don't hide from them. The main reason for this is because after the main residence, accrued pension entitlement is the most significant family asset, and both parties are jointly entitled to pension assets, regardless of whether one party to the marriage may have accrued significantly more than the other. There are a lot of technical terms, loopholes and strategies you can use to handle this, and your financial adviser will become your best friend here.
Take Time To Reflect And Plan
Once a divorce settlement has been reached, many people are relieved to have finally got to the end of the road. However, this is often the point when you need further financial help in dealing with any financial settlements – for example the purchasing of a new property, investing a cash sum or a pension sharing credit. So, while there might be a temptation to get on with the rest of your life and make decisions as soon as possible, try not to rush. Take some time to let everything sink in, reflect, and work on a solid financial plan that will help provide for the future you want.
At Chilvester Financial, we want to be here to support you through all the highs and lows of life. We understand that while taking ownership of your finances before, during and after a divorce might seem like a daunting thing, taking just a few simple steps with an adviser behind you will help you achieve your future lifestyle goals. If you would like help, support or just some information, please get in touch with the team at Chilvester Financial today.