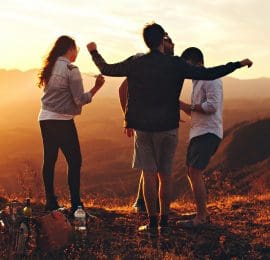 Financial Mistakes Almost Everyone Makes (And How to Avoid Them) – Part 2
Hello, and welcome back to Part 2 of our series on common financial mistakes, and how to avoid them. In our last post, we talked about not having a financial plan, saving for yourself as well as your children, buying 'too much house', and forgetting that you are, in fact, mortal. If you've not read that post yet, you can do so by clicking here. These are all good basics to start with, but in this part, we'll look as some slightly lesser-known mistakes that are still all-too common, and what you can do to avoid them.
Relying on BOMAD
Or in other words – the bank of Mum and Dad. It might seem like an odd thing to say to an adult, but the Bank of Mum and Dad is one of the biggest sources of funding for adult children in the UK. In fact, the BOMAD continues to be the prime mover in the UK housing market, and is the equivalent of a £5.7bn mortgage lender. 27% of all buyers will now receive help from friends or family, and the majority of that will come from parents. But don't forget – someone is still 'losing' that money, so you should be careful that you aren't causing financial problems for your parents by borrowing from them. If you are, make sure you're clear on what the conditions for the money are, remember that one day you might become the bank of mum and dad, so you need to be planning for the future a little.
How to avoid this mistake
Keep conversations with your parents about money open and honest. Understand their financial situation, and make sure they understand yours.
Make sure you are all clear – is this a loan of a gift? This will stop any arguments over repayments (or lack thereof) later down the line.
Start saving now – if you want to have children, then it's your turn to be the Bank of Mum and Dad next.
Being Underinsured
We've talked a fair amount in the past about the importance of insurance, especially when it comes to life insurance, family cover or income protection. If something bad were to happen, odds are it's going to cost someone something. The most common cost is not being able to work and losing all or part of your income. Needing to pay for care (or do it yourself) can be costly, but it can also be tempered with the relevant insurances. If you aren't insured, or you are insured, but for a lower amount than would cover the costs, then this could all become very expensive for you in the future.
How to avoid this mistake
Guestimate what it's going to cost you or your family if you die, get ill, or are too sick to work.
Take out the appropriate insurance policy to protect and cushion any such shocks
Make sure you've taken into account some of the likely basics, like:

A mortgage for X years
Childcare costs to 18
Relocation costs
Whatever other financial shocks survivors are likely to go through
Not Understanding Your Own Cash Flow
If you're not a business owner, then cash flow might seem like an alien concept. But just as a business need to keep an eye on its cash flow, so do you in your personal life. Even if you earn a lot of money, that doesn't necessarily mean that your cash flow is healthy. After all, cash flow is all about what you earn vs what you spend, and making sure that more money is coming in than going out. If you have more money going out than coming in, you have a problem, no matter how big your income is.
How to avoid this mistake
Create a budget detailing your incoming and outgoing cash each month
Understand your burn rate (how much of your money do you burn each month? 10%, 50%, 101%?)
Figure out how much of your paycheck you get to keep, otherwise known as your saving rate
Stay on top of this each month, make changes if you see the outgoings creeping higher than the income.
Not Having Any Financial Goals
Whilst it's not necessarily a bad thing to have no financial goals, if you don't have any of these in your life, then you will have limited reasons to save or invest. Hence the reason you probably don't have any savings. This means you potentially have no cushion when things where to go wrong. Without a goal in mind, you're rudderless and just drifting through life – and might not have the funds you need if you were to choose a goal later on.
How to avoid this mistake
Ask yourself some questions. Questions like:

What would you like to do that costs money? Travel, study, get married, buy a house?
When would you want to do those things?
When would you like work to become optional? When will you retire?

Write the answers to these down, with a timeline and a 'goal' amount for each
Now you can figure out the steps you need to take to achieve this.
That's it for part 2! We hope some of these tips have been useful to you and have given you something to think about for your financial future. If you would like to know more about any of the above, or you would like to talk it through with a professional, just get in touch with our team today for more information.