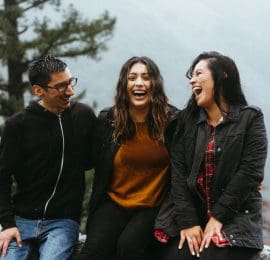 Financial Mistakes Almost Everyone Makes (And How to Avoid Them) – Part 1
Everyone makes mistakes. It's OK – we're only human! But when it comes to finances, some of those tiny mistakes can feel pretty big. Whether that's buying something you couldn't afford, wasting money on things that didn't last, or regretting buying something you didn't need. These are all common financial mistakes – and the worst thing you can do is repeat the same mistakes again, and not learn from them. And to save you from making some of the bigger financial mistakes, we have some tips to help you out. This is part one in a 3 part series – so stay tuned for parts 2 and 3!
Not Having a Financial Plan
In almost every other thing in your life, you probably have a vague plan. Even if it's as simple as 'buy a house at some point' – you will have an idea of where you want to go in life. After all, you don't just turn up to an airport and pick a flight to go on? Or jump in a car and drive around and around until you decide where to go? Probably not. You need a destination in mind before you can plan out a route to get there. The same thing goes for your money – you need some sort of plan to know how to get to your goal. So, ask yourself:
Where are you trying to go?
What do you want to have?
When do you want to do it?
When do you want work to become optional?
How to Avoid This Mistake
Avoiding this mistake is nice and simple – create a plan. This doesn't have to be some big, complicated thing. It doesn't even need to be 'official'. Just thinking about things and getting them written down is a big enough step to help you avoid some costly mistakes. That means writing down:
What you want (short, medium and long term)
When you want it
What's your reality now
A guesstimate of what it's going to cost
Any ideas you have to reach your goals/amount of money
A priority order – what do you want to do first, second and third
Saving for Your Children – but not Yourself
When you first become a parent, one of things you will do is think about saving money for their future. Whether it's to help them through university, help them buy a house, or just to have a pot of money available just in case. But if you're on a plane, the saying is 'put your own mask on first' – and the same goes for money. If you're saving for your children, you should have some savings for yourself first.
How to Avoid This Mistake
Set up your own savings and investments first
Figure out what your 'freedom number' is (not sure? Ask us more)
Before you start saving for your children, make sure you have your own:

Emergency fund
Debt under control
Relevant insurances in place
Paying yourself first
Living within your means
Started developing your children's financial literacy
Then you can look at saving for your children.
Buying Too Much House
Almost everyone wants a bigger house. Space is at a premium, particularly in the UK, and bigger houses often come with much bigger price tags. And you might look at some of the people around you and think 'why can't I have a house that big?'. Mainly, because buying a house that big could be a massive financial trap for you. It's likely to be the biggest debt you ever have, and you will spend the longest time paying it off. So buying 'too much' house could leave you with a huge financial burden to carry for a very, very long time.
How to Avoid This Mistake
Buy a house you know that you can easily afford. Factor in that sometimes, life gets in the way, so you might need to cope with losing a job, significant repairs to the car or home – or even a global pandemic that shuts everything down for 3 months.
Don't max yourself out on the mother of all mortgages with nothing to spare. Sleepless nights worrying about how to pay for it not worth that extra room.
Forgetting That you are a Human Being
And by that, we mean forgetting that you are, in fact, a mortal, and your time on this earth is limited. Covid-19 has brought this into sharp focus for a lot of people, which means more and more people are looking for ways to plan for what happens when they pass away. That includes what happens to your finances, and how to provide for the ones you leave behind. Having a plan in place for things like affording care and dividing your possessions can save a lot of stress and heartache for you and your loved ones.
How to Avoid This Mistake
Admit that you're not going to live forever (sorry)
Set up a will and keep it up to date
Think about those left behind, and if they will need help.

If they will, think about setting up life, critical illness and income protection

Keep your finances and paperwork neat and tidy – so that someone else could easily follow it.
Share information on your plans with others, so they know what your wishes are.
That's it for part 1! We hope some of these tips have been useful to you, and have given you something to think about for your financial future. If you would like to know more about any of the above, or you would like to talk it through with a professional, just get in touch with our team today for more information.