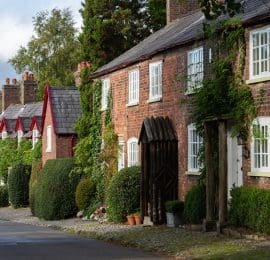 Everything You've Always Wanted to Know About Equity Release (But Were Too Afraid To Ask)
Equity release, also sometimes called a Lifetime Mortgage, can be a fantastic way to release some capital as you get older, helping you live more of the life you want. But it's also quite complicated, and it can cause some confusion if you've never been through the process before or are just looking into it for the first time. There are a lot of questions you probably want to ask, but might be worried about voicing to a professional, or even to friends and family. First – don't worry! There is no such thing as a stupid question, and we are here to make sure you understand the process of equity release and what it means before you go through with the paperwork. To try and set your mind at ease, we've pulled together a few of our most commonly asked questions about equity release and answered them for you here. So, let's jump in!
Will I Still Own My House?
If you have taken out a Lifetime Mortgage, then you will remain the owner of your home. The deeds to the property will remain in your name, and you have the right to live there as long as you live.
Could I Lose My Home?
Going down the equity release route is a big decision and making sure you can release the money safely from your property is incredibly important. If you have taken out an equity release plan from a reputable and approved provider, then your plan should allow you to remain in your property until you or your partner pass away or move into long-term care. This means you're not as risk of losing your home, and this is usually guaranteed in a written offer that is signed by yourself and the lender.
Is There Any Regulation Around Equity Release?
Yes. All equity release advice and plans are fully regulated by the Financial Conduct Authority (FCA), specifically to make sure customers who take out an equity release plan are properly protected from start to finish. There are also organisations like the Equity Release Council, who monitor suppliers of equity release plans and give them approved status if they are deemed safe.
Who Are the Equity Release Council?
The Equity Release Council is an organisation that promotes safe equity release plans. Choosing an equity release plan that has been approved by the Equity Release Council is a good way to put your mind at rest, as it guarantees:
Your right to stay in your home as long as you choose.
The freedom to move to another property without financial penalty (subject to criteria).
A 'no negative equity' guarantee, so you never owe more than the value of your home.
Can I Still Leave An Inheritance?
Yes, but it might not be as much as you would like. All equity release plans may reduce the amount you leave as an inheritance in some way – but there are plans that allow you to guarantee inheritance to your loved ones when your plan comes to an end. You would usually choose an amount to ringfence for inheritance purposes. If this is an important factor for you, make sure you to talk to your financial adviser about your best option.
Can I End The Plan Early?
Technically, an equity release plan is designed to last for the rest of your life. But there are still ways you can repay the plan early if you want. For example, if you have taken out a Lifetime Mortgage and want to repay earlier than planned, you will have to pay off the full amount, plus any interest accumulated, plus a potential early repayment fee. It's worth asking about early repayment with your adviser or provider before you take out the plan.
Can I Take Out An Equity Release Plan If I Have An Outstanding Mortgage?
Yes, absolutely. Equity release providers often allow you to release cash from your home even if you have an outstanding mortgage on it – but they will usually expect you to use that cash to pay off the outstanding mortgage before it's spent on anything else.
What Happens If I Move Into Long Term Care?
Not everyone will end up moving into long term care, but it can happen to any of us. If you move out of your home and into a care home, your equity release plan will come to an end. This means that your property will be sold, and your debt will be repaid in full to your provider. However, if you're part of a couple and only one of you moves into care, your partner can remain in the home until they pass away or move into long term care as well. Equally, if you stay in your home and receive at-home care, then you will be able to stay in your home until you pass away.
If you're looking to release the capital in your property, then equity release is probably a good option. It's now become one of the most popular methods used by homeowners and has proved its worth time and time again. Just make sure you choose the right provider and you can enjoy a comfortable retirement with more money in the bank. At Chilvester Financial, we pride ourselves on helping our clients find the right routes to financial security, whether that's by planning for the future or using their existing assets in a more efficient way. If you would like to know more about equity release and how it might work for you, just get in touch with us today.