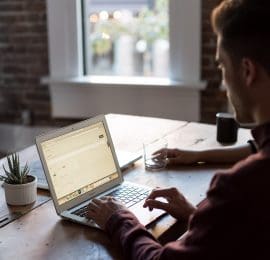 Business Vs Personal Insurance – What's The Difference?
Buying insurance can be confusing. Whether you're a tradesman working from home or a business owner with employees and a dedicated premises, there are a lot of options out there for you, and a lot of people telling you what you need to buy. And usually it's whatever they're selling, rather than what you really need. But how do you work out what insurance you need for yourself and your business, and what's the most efficient way to pay for them?
Common Business Insurances
As a business owner, there are a few different types of insurances you need to think about, some of which we've talked about before. You need to make sure you and your business aren't underinsured, and that you are covered for everything you need. The type of insurance you need will often depend on the type of business you run, but in general terms you will need to look at:
Professional indemnity insurance
Employers liability insurance (if you employ people)
Buildings and contents insurance (even if you work from home – never assume your home insurance will cover you)
Equipment insurance
Product liability insurance
Public liability insurance
Key person insurance
Business continuity insurance
Car insurance (if you own or drive a vehicle for business)
Cyber insurance
Along with any more specific insurances for your industry.
That might seem like a lot, but depending on what you do you might not need all of them. However, if you're a sole trader, business owner or director, you may need different types of insurance to protect yourself and your family if something should happen to you. In these cases, there are some types of personal insurance that can be put through your business.
Some Personal Things You Could Insure Through The Business
Of course, as a business owner your life is probably pretty closely entwined with your business. For many, the business simply wouldn't exist without you, and so it makes sense to have insurance for yourself as well. But did you know that there are some personal insurance policies you can take out through your business instead? For example.
Income protection insurance: income protection insurance essentially covers the cost of your income if you can't work due to long-term illness or injury. It means you will be able to receive a continuous income until you either retire or are able to go back to work. For business owners this is important, particularly if you're self-employed, since you might not be able to earn an income if you aren't physically working. This policy can be taken out by people who are self-employed or directors as a business expense, providing you with valuable protection you might not get otherwise.
Life Insurance: This is the kind of policy no one likes to think about, but it's one of the most important you can take out. This is the insurance that only kicks in when the worst happens, and you pass away. If this happens and you are in charge of the business, playing a key role in it, it can cause a lot of problems, and leave your family in the lurch. But if you're a director or a business owner there are a lot of different options for life insurance through the business. This can vary from a standard life insurance policy through to keyman insurance, depending on your individual needs.
Death In Service: Death in service cover is a type of insurance that pays out up to five times your salary if you die while in the employment of your company. This can be done on an individual or a group basis, and is a great benefit for directors who may be concerned about their life insurance. The only catch is that you do have to be on the payroll at the time of death to qualify for payments, so you need to stay on top of who is on the policy at any time.
At Chilvester Financial, we pride ourselves on offering independent, impartial advice. We also understand how small businesses work, and what is important to you, which means we can tailor our advice to suit you, your business and your goals. We have a team of expert business insurance advisors ready to support your business, and help you work out the most efficient way to insure yourself and your business. To find out more, just get in touch with us today.