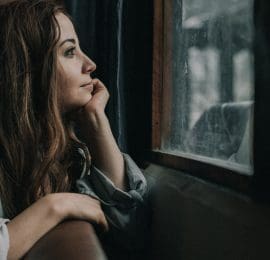 Business Insurance – A Beginners Guide
Every business should have insurance. That's just a fact, and in some cases it's also the law. But for many businesses, insurance is an afterthought – something they hadn't really thought about until it's too late.
That's made more complicated by the fact that there are hundreds of specific types of business insurance out there, many of them industry or activity specific – like having a stand at an event, or providing hot food and drink.
But if you take out all of those specific insurances, you are left with a core group of insurances that all businesses, regardless of size, should have in place. These insurances will give your business the basic protections it needs to keep running, no matter what happens.
Key Person Insurance
For most businesses (but in particular small businesses), there will be one person who is vital to the business. Whether that's because the business only has one person, or because you have one employee you rely on for the bulk of your output, it doesn't really matter.
Key person (also known as key man) insurance is a way of protecting your business against the financial losses your business would suffer if that key person died, was diagnosed with a critical illness or diagnosed terminally ill, during that period of cover. It's essentially a form of life insurance, but the policy is paid for and paid out to the employer.
If your business could suffer badly as a result of one employee being ill or dying, then this could be a policy worth looking into.
Death In Service
No one enjoys thinking about death, but it is one of the certainties in life, alongside taxes. For businesses, one of the benefits you can offer your employees is something called 'death in service' insurance. This is a type of cover that pays out a lump sum of money (usually up to 5 times your salary) if they die while in your employment.
The employee would have to be on your payroll at the time of death to qualify for the payment, and the cover typically ends if the employee leaves your company, This is often a cheaper option than regular life insurance, and can provide an incredibly attractive benefit for all employees, up to and including the CEO, without an unmanageable commitment for the business.
Financial security is often a concern when moving jobs, so this benefit could be especially useful while hiring.
These insurances will give your business the basic protections it needs to keep running, no matter what happens.
Professional Indemnity
Most businesses will opt to have some form of professional indemnity insurance, with the amount of coverage depending on the type of work you do.
Simply put, professional indemnity insurance will pay your legal costs, as well as any compensation payments that may be due if a client takes legal action against you for a mistake you've made while providing a professional service.
Without professional indemnity insurance, you would have to defend any allegations out of your own finances, which can add up very quickly. This is the main reason it's often considered an essential business insurance.
Employer Liability
This is the only type of insurance that is mandatory for all UK businesses who employ staff. Even if you only employ staff on a casual basis, you still need to have this cover in place.
As an employer, you are responsible for the health and safety of your employees while they are at work. However, accidents can happen, and your employees may be injured while at work, or might even become ill as a result of work they have done while in your employment.
This type of insurance provides cover against liability for injury or disease to your employees during their employment, and you must use an authorised insurer for your policy. Otherwise, you may be breaking the law.
Cyber Insurance
Up until recently, this type of insurance might not have made the essentials list. For a long time it's been reserved for technical businesses, like IT consultants, banks and datacentres. But with the increase in both technological advancements and cyber criminals targeting smaller businesses, cyber insurance has become a must-have.
This type of insurance is used to protect your business from internet-based risks, such as hacking, data theft, data leaks and denial of service attacks. Depending on your policy, you might have first-party coverage against losses, as well as liability coverage to indemnify you against losses to others, like errors, omissions and failures to safeguard data. This might sound a bit technical, but the bottom line is – if your business handles data of any kind, you need cyber insurance.
At Chilvester Financial, our business insurance advisers can help you with all of the above, and more. From making sure you have basic cover in place, through to helping you ensure you're covered for every eventuality; we can arrange the right insurance for you and your business. If you would like to know more, just get in touch with us today.