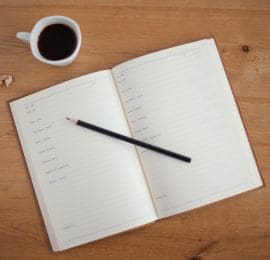 Business Financial Planning For 2020
With the new year now underway, you should hopefully be getting back into the swing of things at work. But it is still early days, and if you haven't already, you should be thinking about what you want the year to look like, what your goals are and what you can do to achieve them. Part of that will be planning out your finances for the year, and understanding what those numbers mean – not to mention what to do with them once you've got them. This is called business financial planning, and it's something not enough business owners engage in. So today we have 6 steps for you to follow that will help you create a financial plan for 2020, and ultimately help you achieve your goals.
Review Your Strategic Plan
The financial planning process should start with your company's strategic plan. This means thinking about what you want to accomplish in the next 12 months and asking yourself a series of questions:
Do I need to expand?
Do I need more equipment?
Do I need to hire more staff?
Do I need other new resources?
How will my plan affect my cash flow?
Will I need financing? If yes, how much?
The answers to these questions will help you understand what the financial impact of the next 12 months will be on your business, including identifying any spending on major projects that need to be done.
Develop Financial Projections
Once you know roughly what your plans look like, you should start creating monthly financial projections. You do this by recording your anticipated income based on your sales forecasts and your expected expenses for labour, supplies and overheads. If your cash flow is quite tight, then you might want to do this weekly, rather than monthly. Once you have the basics, you can plug in the costs of the projects above. There are lots of ways you can do this, from spreadsheets to sophisticated software, so you can make sure it works for you.
This gives you the basics of a financial projection, and allows you to see what your business will look like in the months to come. If you're not great with numbers, run them by your accountant or a financial adviser to double check.
Arrange Financing
During this exercise you may have found some areas you need support in. Periods where cash flow could be an issue, or you have a hole in the accounts that needs some larger-scale financing. By working all of this out in advance, you will be able to approach your financial partners ahead of time to discuss your options and plan any project financing. Not to mention that well-prepared projections will help reassure bankers that your financial management is solid and you aren't a risky investment.
Plan for Contingencies
On top of your day-to-day spending, you should also be sure to have a contingency in place. What would you do if your finances suddenly deteriorated, you were hacked, or there was a large expense you needed to pay? In these situations, it's important to have an emergency source of money before you need them. There are a lot of possibilities for this, including maintaining a cash reserve, or keeping lots of room on your lines of credit. Review your finances and your plans now, and work out what your contingency plan is, just in case something does go wrong.
Monitor
The key to good financial planning is to maintain it. A plan is no good if it's looked at once and then shoved into a drawer, never to see the light of day. Throughout the year, compare actual results with your projections to see if you're on target, or if you need to adjust things. Monitoring your financial plans helps you spot problems before they get out of hand.
Get Help
If all of this sounds a bit much, and you aren't sure where to start, we recommend you don't try it alone. There are plenty of financial advisers out there (including us) who can help you understand your business goals, and work with you to create a financial plan that suits you and will help you achieve your business goals.
At Chilvester Financial, we aim to provide just the financial advice you need, when you need it. We don't use jargon, and because we are chartered, we are completely unbiased, which means you only get advice that is right for you. What's more, you'll find us on the high-street, so you can easily come in and chat things through with us. If you would like to know more about financial planning for your business, just get in touch today and book your consultation with one of our advisers.