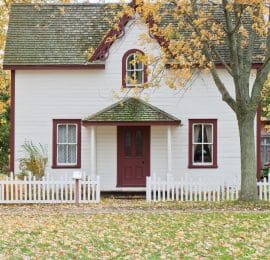 Brexit And Mortgages – What Will Happen Next?
As the deadline of October 31st draws even closer, the country seems to be holding its collective breath. Brexit negotiations seem have either stalled or be simply 'spinning their wheels', and the Prime minister is still resisting the idea of asking for another extension as much as he can. In short, it's not a great time for British politics, and for those of us who are trying to plan for their future, it's a time of huge uncertainty. There's no doubt that a lot of different industries will be impacted by the change, and just one of them is the housing market. In particular, interest rates on mortgages are causing a lot of people concern.
What Will Brexit Mean For The Property Market
In the three years since the referendum, there has already been a fair amount of change in the property market, and a final decision is likely to cause more. The economic uncertainty caused by Brexit has caused house price growth to slow year-on-year, hitting an all-time low of just 0.1% in January 2019. Predictions by housing experts state that house prices could fall by around 6% in the event of a no deal Brexit, but could drop by as much as 20% in a worst-case scenario.
The number of sales completed has also been on the slow-down, with total numbers dropping even more in recent months as the deadline gets closer. And while there have been slight ripples of activity on the higher value properties, it seems that most people are keeping their 'powder dry' and just waiting to see what will happen. In the long term, commentators predict that the effects on the housing market of the UK's departure from the EU remain just as uncertain as the shape of Brexit itself.
But even though the exact outcome is still unknown, we can make some educated guesses. For example, the interest rate on mortgages can only really go one of two ways, so we can look at some likely outcomes to both scenarios.
 If Interest Rates Rise
If interest rates increase after Brexit (whichever outcome we get) then it's likely that mortgage rates would go up for those who are not on fixed rate mortgage deals as well.
This means that fixed rate mortgage payers will see no change, while those on variable rates would see increased payments in line with the rise in interest rates. If you're on a variable rate mortgage and worried about rising interest rates in the near future, it might be time to talk to your provider about switching to a fixed-rate mortgage. However, you will need to consider this carefully, and check with your financial adviser first. While there are a lot of advantages to switching to fixed rate, you'll need to weigh up the pros and cons. For example, there may be exit fees for you to pay if you move your mortgage before the end of your current deal, which might add up to more than you might pay if you stayed where you are.
Because a fixed-rate mortgage's interest rate doesn't change, this is possibly one of the safer options to choose at the moment if you're nearing the end of your current deal, or if your mortgage provider will allow you to move without too many penalties.
 If They Fall
If interest rates fall, then this is generally considered good news all around. For those on variable rate mortgages, this means your payments would likely go down, and if you were looking for a mortgage for the first time, or ready to re-mortgage, then there would likely be some great deals available. In this scenario the fixed rate mortgage holders might lose out, because their rates would stay exactly the same and they wouldn't get the advantage of the drop.
 So What Do We Know?
Unfortunately, just like our last blog about Brexit, the answer to that is still a firm 'we don't know'. No financial adviser has the power to predict the future, and with the political landscape in such a state of flux even those in the thick of it still don't have a clear idea of what will happen and how it will all shake out.
What we can do is assure our customers that, whatever happens in housing and mortgage market next week, next month or next year, we are ready to adapt, and our partners in the market have plans in place. This means there's absolutely no need to panic about your mortgage, or if anything will change. If you want to feel a bit more prepared, then you can always talk to us about your options and create a plan for both scenarios.
So for now, the best we can suggest our customers do is this. Put the newspaper down, turn off the TV and carry on as usual. Try not to let the incessant fearmongering get to you, and instead focus on preparing yourself and your family for the future you want. And if you have any questions, concerns or just want to talk through your options, we're always happy to help. Just get in touch with the team today to book your free consultation.