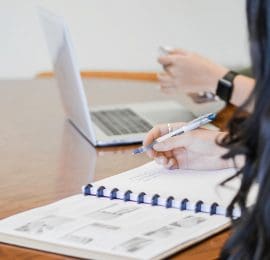 4 Things You Can Do For Your Business That You Might Be Paying For Personally
At Chilvester Financial, we are all about efficiency. More specifically, we want to make sure you are running your business as efficiently as possible, minimising the tax you pay and ensuring you are in the best position financially, while staying on the right side of the law. This includes correcting a very common mistake business owners make – that if you run your own business, you don't have to pay for everything yourself. In fact, it's often more efficient to pay for certain things through your business – it just depends on what your business is, and what the expense is. So today, we wanted to highlight 4 things that you, as the director of your company, might be paying for personally, but could be paying for through the business.
Your Life Insurance
If you're paying into a life insurance policy privately, then firstly, great! Life insurance is a must-have for adults, especially if you have a spouse or children who depend on you. But did you know you can still get all the benefits of your current life insurance (and some extras) by putting it through the business? A few of the personal insurance policies you can take out on yourself through the business include:
Income Protection – covers the cost of your income if you can't work due to long-term illness or injury.
Life Insurance – The same as a personal life insurance policy, but premiums are paid by the business.
Death in Service – Pays out up to 5 times your salary if you die while in the employment of your company.
We talk more about what these insurances do and their benefits in this article.
Pension Contributions
As an employer, you need to be enrolled in some form of pension scheme. However, if it's just you, you may have declined enrolment (which you are perfectly entitled to do) to keep costs down. However, if you're already paying into a private pension, it's worth considering paying those contributions through the business. Doing this is much more tax efficient, as it reduces your company's taxable profits, and therefore your Corporation Tax liability. In fact, in most cases it's usually more tax-efficient than making the contributions yourself! Talk to your financial adviser about the best company pension plan for you.
Private Medical Insurance
Private medical insurance is something everyone could benefit from, but most people don't think about until it's too late. With the right private medical care you could get access to high-quality care, skip long NHS queues for treatment and save money on routine appointments like dental and optical too. If you're thinking about private healthcare for yourself and your family, then why not put it through the business? While it is classed as a P11D benefit, you and your family can get access to great healthcare and comprehensive cover in a more financially efficient way. Plus if you have employees, it's a great benefit to offer them as well. We talk more about the pros and cons of private medical insurance here.
Basic Expenses
It's always worth going back to basics, and this means making sure you're claiming everything you can through the business and not paying for it out of your own pocket. This means looking at your spending and checking things like:
Mileage
Stationary
Rent and bills (through Use of Home)
Equipment
Capital Allowances
When you break it down, there are a lot of little, basic things that you are probably paying for from personal finances that really should be coming from the business. Now is the time to go back through the bank statements and work out what those are, moving things where you can and making changes to ensure your expenses are as efficient as possible.
At Chilvester Financial, we want to help you be successful in all aspects of life, including business. That's why we work closely with you to tweak and change the way you currently do things to make them more efficient, and benefit you. We pride ourselves on offering independent, impartial advice. We also understand how small businesses work, and what is important to you, which means we can tailor our advice to suit you, your business and your goals. If you would like to find out more, just get in touch with the team today.